Comcast announces it has now connected more than six million low-income Americans to the Internet through its Internet Essentials program, which is the largest and most comprehensive broadband adoption program for low-income families in the U.S.  The company connected more than two million people in the last year alone, which is the largest annual increase in the program's history.  The company also announced it will significantly expand eligibility – for the eleventh time in seven years – to low-income veterans, nearly one million of whom live within the Comcast footprint.  According to the United States Census Bureau's 2016 American Community Survey, less than 70 percent of low-income veterans have Internet access, and about 60 percent own a computer.
In California, the Golden State continues to rank #1 in connects, reaching 200,000 households. Fresno, Sacramento, Stockton, San Jose, San Francisco and Oakland rank among the top 25 cities in the nation for connects.
In June of 2015, Comcast California launched VetNet, an employee resource group that supports Comcast Veteran employees and their spouses, members of the active duty, National Guard and reserve components of the United States Military through volunteering, advocacy, career development and community partnerships. VetNet is critical to fostering a business culture that recognizes, supports and develops the unique characteristics of Veterans throughout Comcast and within our communities.
Jim Peelman, Area Vice President of Technical Operations in the San Francisco Bay Area and a leader in the VetNet Group shares his perspective on the Internet Essentials news.
Q: What does the recent announcement mean to you as an active member of the military and as a leader in the VetNet ERG?
A: The recent announcement makes me very happy and also very proud to be a Comcaster.  Our culture at Comcast is to work to make our products better as well as our customer experience, but I've always been proud of the degree of importance we place on social responsibility.
Q: Do you know of any low-income veterans who would benefit from this program? If so, tell us their story.
A: I see soldiers at every unit in the National Guard that struggle.  These courageous Americans that put their lives on the line for our freedom often times have financial issues that make having an internet connection very tough.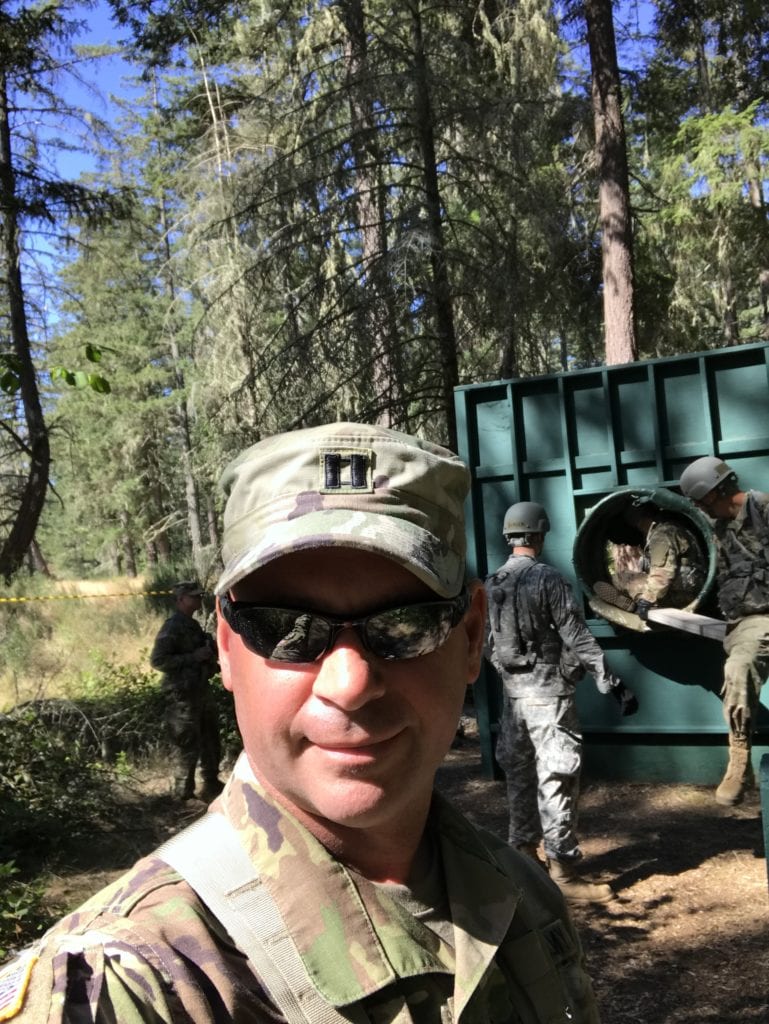 Q: How does having Internet access at home affect veterans?
A: The internet is truly a window to the world.  Not only can Veterans actively use benefits for educational purposes that exist online, but they can work with and schedule appointments with the VA as well as use the internet to secure civilian employment.  The internet is also essential in helping children of veterans do homework and other activities online.
Q: What kind of impact does this have on our employees who work for companies like Comcast, which give back in this way?
A: This announcement definitely makes active reservists in the company truly appreciate the type of company we work for.  The sense of civic responsibility that is displayed here as well as our approach towards the improvement of the customer experience coupled with our sense of innovation and imagination is definitely the fuel that allows great employees to stay with this great company.
Since 2011, Comcast has invested more than half a billion dollars to support digital literacy training and awareness, reaching more than 8.5 million low-income Americans.  In addition, the company has sold more than 85,000 heavily subsidized computers.
Comcast attributes some of the recent growth of Internet Essentials to its easy-to-use mobile application, which now accounts for more than a third of all enrollments.  In addition, the company released a new seven-year progress report.  It contains detailed information about customer demographics and insights, as well as a history of the program's evolution and key milestones.  The company has also redesigned its Internet Essentials Learning Center with new content from Common Sense Media and ConnectSafely.org.  The site now includes a variety of free videos, tools, and resources that can help individuals learn vital Internet safety and digital skills.
According to the U.S. Census American Community Survey, 81 percent of all U.S. households subscribe to broadband at home, but only 63 percent of households with an annual income of less than $35,000 do.  To attack that problem, Internet Essentials has an integrated, wrap-around design meant to address each of the three major barriers to broadband adoption that research has identified.  These include: a lack of digital literacy skills, the lack of a computer, and the absence of a low-cost Internet service.  The program is also structured as a partnership between Comcast and tens of thousands of school districts, libraries, elected officials, and nonprofit community partners.
The move to extend Internet Essentials eligibility to low-income veterans is the second largest expansion in the program's history. For details on how to apply, please visit: www.internetessentials.com/apply.