Since 2015, we've been hard at work improving the customer experience. Part of that transformation is creating an interactive space for customers to play with our products. We're changing not only the look-and-feel of our stores, but we're also designing them with the community in mind. We've moved from a transactional model to an experiential model that showcases all Xfinity residential products and Comcast Business products.
Last Saturday, June 22 in Napa, CA, we celebrated an important milestone for the company – The opening of our 300th Xfinity store in the country. In California alone, we've opened 15 stores in the past 18 months, and we have more in the pipeline.
"It's incredible to think that we've been opening a store per week," said Thomas DeVito, Senior Vice President of Retail Sales & Services at Comcast who traveled from Philadelphia to celebrate the occasion with the California team. "I love to witness this transformation because with every store layout, our design gets better. We're more and more focused on the customer interaction and how we can create the best possible retail experience for them."
The festivities included a ribbon cutting ceremony with special guests from the community including Napa Mayor Jill Techel, Napa Vice Mayor Scott Sedgley, Napa County Supervisor Brad Wagenknecht, among other elected officials.
As part of the celebration and our ongoing commitment to the Napa community and its residents, Comcast was proud to donate $30,000 to OLE Health, the only nonprofit community clinic in Napa County.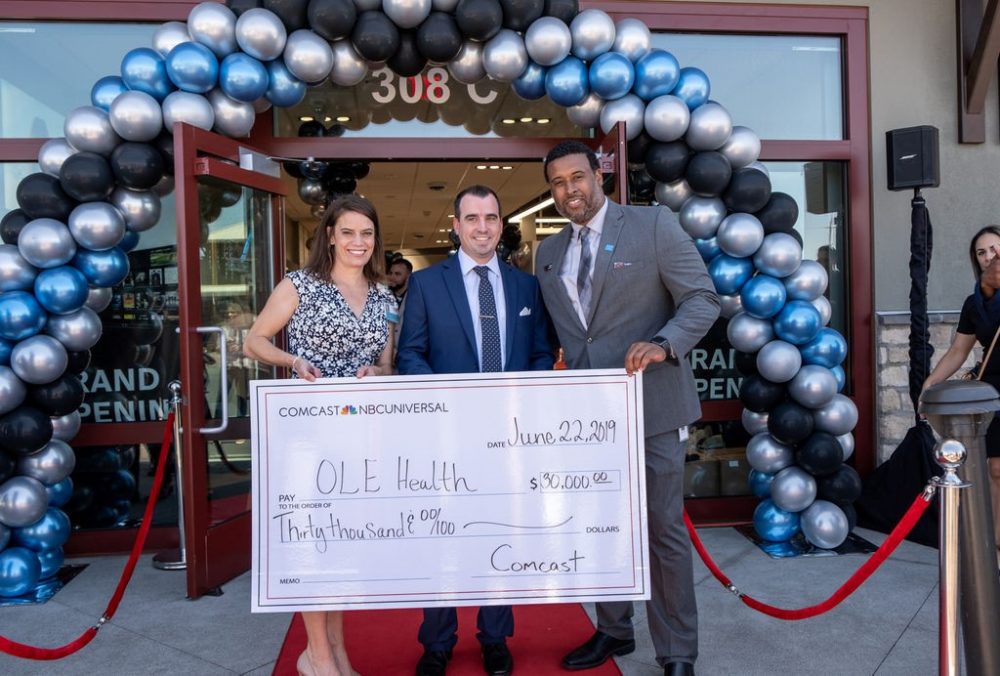 "At OLE Health we believe that everyone deserves access to quality health care and many of the workers who make up the backbone of the restaurant, agriculture and hospitality industries in Napa Valley rely on us for their health care needs," said Alicia Hardy, OLE Health CEO.
As part of the celebration, celebrity chef Robert Irvine hosted a meet & greet with his fans and gave away 75 copies of his fourth and latest book Family Table.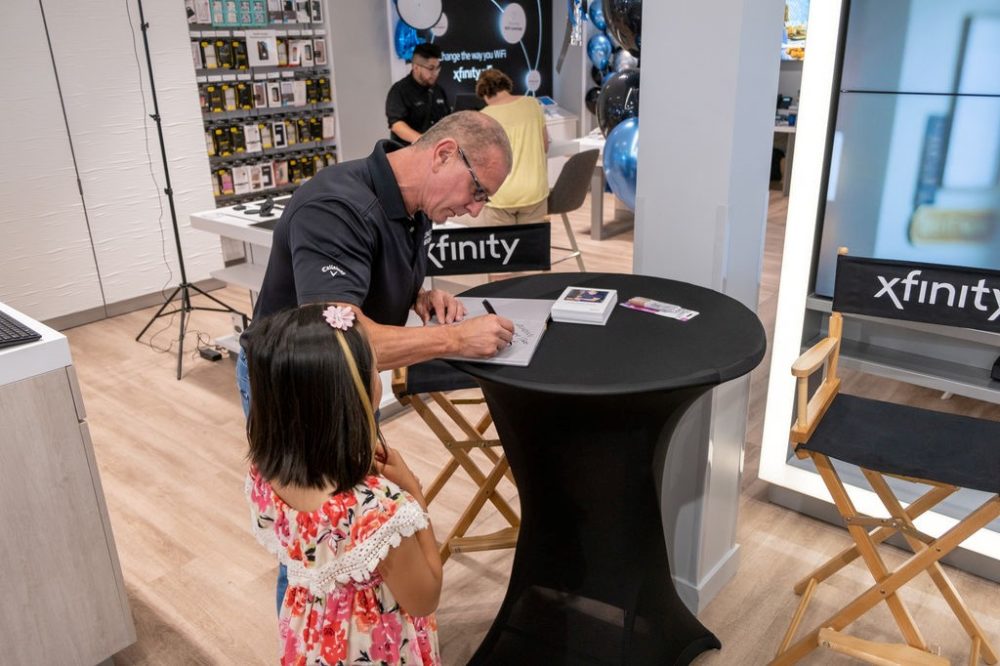 "I wrote family table because we live in an age where distractions are all around us. This book is an urgent call to refocus everyone on what is right in front of us, what is most important, which is family. I want to show people how we can create strong family bonds by coming together in the kitchen and at the dinner table," said Irvine.
The chef explained that he loves the Xfinity's xFi app because it is the only WiFi management tool in the market that allows customers to pause the internet in their home with the touch of a button.
"Technology is great, and it helps us but it's also intrusive. xFi is the best thing since sliced bread. When your kids go to bed and they put their earphones on and they are on their devices. You don't know what they are doing. The ability to pause WiFi and know when WiFi is on in your house or what's going on is like big bother or in this case mom and dad watching what you are doing, especially now that kids get phones at eight or nine years old," said Irvine.
To learn more about the Xfnity store in Napa, check out this recent article from the North Bay Business Journal.