This year's third annual Courage To Earn event was held in January and 22 women from all over the country—and even one from Canada! –gathered in the conference room of a hotel in Livermore, California. This space was filled with creativity, encouragement, support and friendship. You would never guess these women were about to compete against each other for $2,500.
The Courage to Earn More Retreat is a weekend long event created and executed by Bay Area influencer Brandi Jeter that focuses on helping women small business owners and creators plan and collaborate on their business ideas. It consists of hot seats, working sessions and for the first time this year, a pitch competition. During these three days these women not only lifted each other up but provided insightful and constructive feedback.
As the first-ever Comcast Business pitch competition began, each woman presented their brilliant ideas that they grew with their passion and determination. From sticker companies to weekend workshops for married couples, these individuals shared why their small business deserved a top prize. Making the job for the four judges much more difficult. The judges were Abayomi Jones, Director of Medical Operation and Business Management at At First Glance Studio, Markita Staples, Senior Business Operations Manager at Adobe and self-published children's book author, Marisa Bearden, Public Relations Specialist at Comcast California and Adriana Arvizo, External Communications Manager at Comcast California.
Read about the three winner's business ideas below and stay tuned for more updates on how the prize from Comcast Business is helping their business grow throughout the year.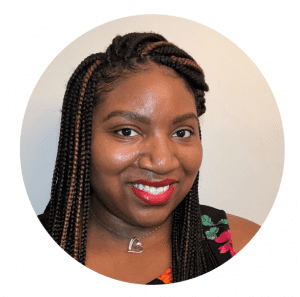 Caroline Gavin-Jefferson, Parents of an Angel–1st Place Prize, $2,500
Winning the pitch competition at the 2020 Courage to Earn More Retreat was life changing for me. I will be able to open an online boutique for grieving moms and dads, which is something that I have dreamed of doing for years. The Parents of an Angel Boutique will be a safe place for my community to shop for books, journals, memorial jewelry and keepsakes, wellness products, greeting cards, and more. When I experienced my own pregnancy loss in 2014, I had a really hard time finding resources to help me cope with my grief and navigate my new life without my son. After my loss, I made the choice to serve grieving parents and their support circles by giving them the resources, community, and transparency that I wish I had years ago. I never want another grieving mom to feel as lost and helpless as I did.
With the support of Comcast Business believing in my vision, my online boutique will open four months ahead of schedule. As an added bonus, I will be able to make this happen without incurring any debt! I still shed tears of joy knowing that I will be able to open my online boutique ahead of the winter holidays, which is a very emotional time for many of us. I am forever grateful for this life-changing opportunity to continue walking in my purpose and serving my community. To Comcast, thank you from the bottom of my heart. 
If you want to follow me on this courageous journey, visit parentsofanangel.com and connect with us on Facebook at facebook.com/parentsofanangel.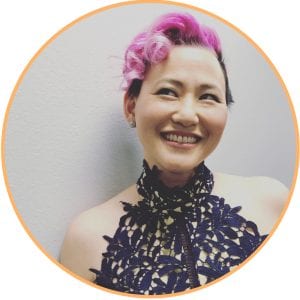 Virginia Duan, BrAzn AZN–2nd Place Prize, $1,500
As a freelance writer and creative, I grew tired of being one of a handful of Asians at industry conferences. My pitch for BrAzn AZN, the only intimate retreat for Asian, Pacific Islander, & Desi Americans (APIDAs) creatives and influencers, won 2nd place and $1,500 in the Comcast Pitch Contest at the 2020 Courage to Earn MORE Retreat. Though APIDAs consist of 6% of the U.S. population, there are currently zero events serving APIDA influencers. 
I long for a safe space for other APIDA creatives to meet, connect, and explore what it means to be an APIDA influencer, our roles and responsibilities (if any), and build relationships with others in our field. Since this is the premier event being held the weekend of 9/25-9/27/2020 in the San Francisco Bay Area, the Comcast funds will go towards producing a logo, marketing content, as well as covering incidental costs for volunteers. 
Reserve your spot now: brznazn.eventbrite.com
For questions about attending or sponsoring the event, please email virginia@braznazn.com. Follow us on socials at: https://facebook.com/braznazn , https://twitter.com/braznazn , https://instagram.com/brznazn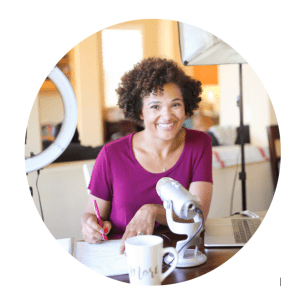 Elisha Wilson Beach, The Mom Forum–3rd Place Prize, $1,000
As a mom of 4  and stepmom of 4,  I am all too familiar with how the roles moms play for our families keep us from making selfcare a priority. That is why I founded The Mom Forum, a platform designed to empower women in their journey through motherhood. Learning to put self first is especially challenging for moms because many of us are not in the habit of prioritizing our selves. Therefore the primary focus of my work is helping moms pursue their personal goals and create and maintain a selfcare practice.
With that in mind, I created the Mom Selfcare Series, a series of 5 events designed to build community, promote well-being, reduce stress and provide moms with the tools and skills needed to  support a healthy selfcare practice. The series kicks off on March 15 with The Mom Forum Podcast Live, a conversation on maintaining your identity in motherhood.  Additional events include Moms Night Out Comedy Showcase hosted by actress and comedian Angel Tanksley Moore, Fitness From Within, Motherhood and Romance with relationship expert Rhonda Richards-Smith LCSW, and The Mom Selfcare Summit. Funding from Comcast will support the event series by covering the cost of space and community outreach to Los Angeles area moms.
Tickets for all events can be purchased at https://themom-forum.com/events/. You can follow along my personal journey on Instagram and follow along on the 5 events in the Mom Selfcare Series on Instagram, Facebook , and Twitter .