In late May, the Asian American Journalists Association San Francisco Bay Area chapter (AAJA-SF) and Comcast launched Rising with the Tides, a storytelling project designed to provide a platform for Asian American and Pacific Islander (AAPI) storytellers to highlight stories of the AAPI community. The project was in response to a diverse set of challenges that the AAPI community and the AAJA members have been facing: a global health crisis, an alarming rise in anti-Asian sentiments and increasing layoffs in the media industry.
Since then, the AAJA-SF board members and a new editor have led the project and provided editorial support to the journalists. Each of the journalists selected to participate in the project received an award of $1,000 each to produce a journalistic piece that explored themes of resilience and solidarity in the AAPI and Black communities.
With Comcast's continued support, AAJA-SF has been able to provide opportunities to amplify coverage of communities of color — which is especially important in these unprecedented times, said Neeti Upadhye, Rising with the Tides Story Editor.  
Meet the storytellers and the stories they'll be working on for this project:
Shua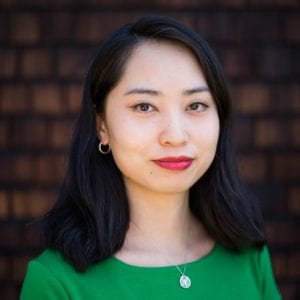 ng Li – After almost a decade as a Reuters video journalist, reporting throughout China, Shuang Li completed a master's in journalism at the University of California at Berkely's Graduate School of Journalism.  Her first documentary film, The Long Wait, highlights the difficulties single and lesbian Chinese women face from government restrictions when they want to have children. She is based in the San Francisco Bay Area.
Shuang Li will be working on the following story: In the wake of George Floyd's death and the following demonstrations that swept across the nation, Asian Americans have been more vocal than ever before about their alignment with the Black Lives Matter movement. The pandemic and the subsequent rise in anti-Asian incidents have especially galvanized younger generations, and this story highlights the changes in the Chinatown of Oakland, a city known for the Black Panther Party and Black Power.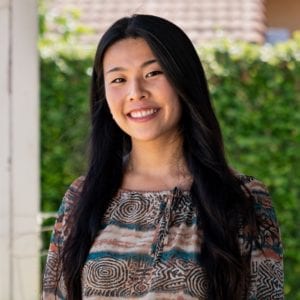 Kitty Hu is a Chinese American filmmaker and visual journalist with roots in the Bay Area, California. Having grown up as the daughter of immigrants, Kitty's work applies documentary tactics to amplify stories at the intersection of justice and human relationships, looking at topics like labor, housing, migration and sustainability.
Kitty Hu will be working on the following story: In the relatively suburban town of Fremont, California, we follow four young people who are rising to challenge a sense of normalized complacency and calling in their communities for social change.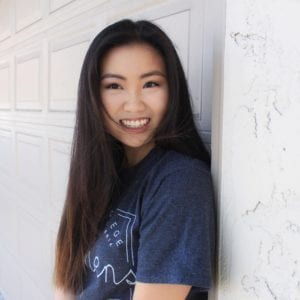 Helena Ong is a journalist in the Bay Area. Previously she has worked at San Francisco Public Press, World Policy Journal and NBC4 Los Angeles.
Helena Ong will be working on the following story: In the past decade, California has struggled with teacher shortages, recruiting Filipino migrants from abroad to teach in Bay Area schools. But Filipino-American teachers, frustrated with what they see as an exploitative relationship between the U.S. and the Philippines, have started their own "Filipino-American teachers' renaissance."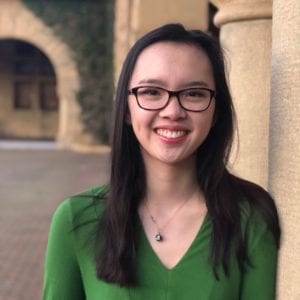 Erin Woo is a rising senior at Stanford University, where she reports and edits for the campus newspaper, The Stanford Daily. She previously interned at the Mercury News and plans to pursue a career in journalism.
Erin Woo will be working on the following story: The Asian American hip hop community exists at a cultural crossroads: a group of young Asian Americans who have found belonging and self-expression in an art form rooted in Black culture. When the protests started in May, dancers responded with a flurry of social media posts and Zoom calls, expressing solidarity with the protesters and calling out the anti-Blackness within their own circles. Early this summer, dancers called for change — and now, the question is whether that change will last.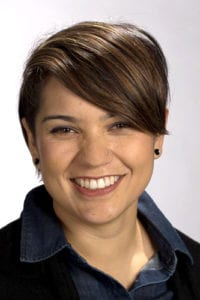 Jocelyn Tabancay is a Filipino-American multimedia journalist. She loves telling stories at the intersection of inequality, race, and health. Jocelyn got her start in journalism by making short documentaries on deportees in Tijuana, Mexico. More recently she has reported on all things COVID-19 related in Modoc County for the Investigative Reporting Program in partnership with the New York Times. Jocelyn currently attends the Graduate School of Journalism at the University of California Berkeley.  Her work has been published by KALW, Oakland North, and El Tecolote. She speaks Spanish fluently and Tagalog clumsily.
Jocelyn Tabancay will be working on the following story: Penny Baldado is a trans, Filipino immigrant and the proud owner of Café Gabriela in Oakland. Since the pandemic hit, Penny found creative ways to keep the café open and prioritized feeding the needy. Penny's selfless approach to the lockdown has deepened community bonds and provided hope amidst the darkness.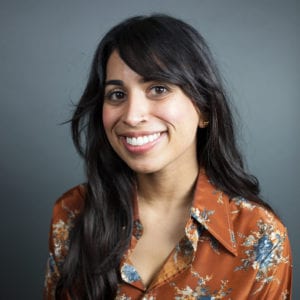 Sonia Paul – is a freelance journalist and audio producer based in Oakland, California. Her stories have aired and published in numerous outlets, including NPR, 70 Million, Studio 360, WIRED, The Atlantic, Harper's and The New York Times. She previously lived and reported in Japan and India, and her work has also been recognized and supported by the Association of Independents in Radio, Religion News Association, Schuster Institute for Investigative Journalism, and International Women's Media Foundation, among other organizations.
Sonia Paul will be working on the following story: Exploring caste discrimination within the Indian diaspora — particularly among those working in tech — through the lens of Indian Americans who "stay closeted" or "pass" for being of the more elite castes traditionally associated with the Indian American model minority we have in the U.S. And how a landmark lawsuit is forcing U.S. law to contend with how it should define caste-based discrimination.
Documentary Team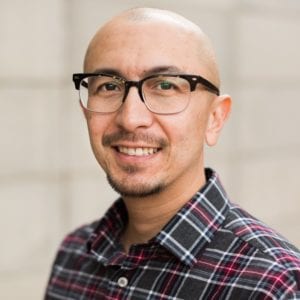 Co-director J.P. Dobrin is a multiracial documentary filmmaker and photographer based in Oakland, California. His visual work has been commissioned by the New York Times, PBS Frontline, Time Magazine, KQED and the International Rescue Committee. His most recent documentary "Irse – Leaving Venezuela" premiered in June 2020 on Al Jazeera Witness.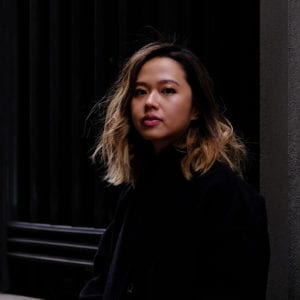 Co-director Stephanie Tangkilisan is an award-winning filmmaker born and raised in Jakarta, Indonesia. She's a graduate of Columbia Journalism School's documentary program during which time the first film she directed, received a $50,000 Criminal Justice Grant from Vital Projects Fund. The film was distributed by The Intercept and First Look Media, and earned acceptances from 7+ film festivals. She is currently working on a documentary series for Vice News.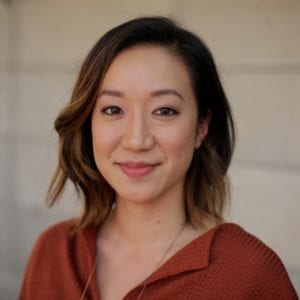 Producer Cecilia Lei is a freelance multimedia reporter/producer focused on stories on immigration and criminal justice. She currently works with KQED News and Vox's Today, Explained daily news podcast. She is a graduate of UC Berkeley's Graduate School of Journalism and a current AAJA-SF board member.
The documentary team will be working on the following story: An intimate portrait of Sok Khoeun Loeun, a formerly incarcerated refugee who faced deportation to Cambodia, despite being a U.S. citizen. After spending years trying to rebuild in a country his parents fled from decades ago, he discovers he was wrongly targeted for deportation by immigration authorities. He returns to the U.S. five years later, and is forced to re-contemplate the meaning of home and family, all while navigating the uncertainty of the future.
Story Editor, Rising with the Tides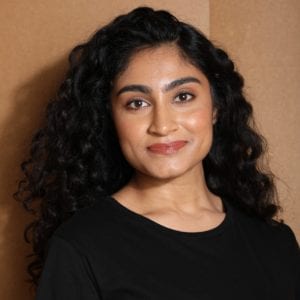 Neeti Upadhye is an independent multimedia journalist who has worked in mediums ranging from print to virtual reality. She was previously a video journalist at The New York Times, where she produced immersive stories for 'The Daily 360.' Her focus is currently on exploring the queer experience within the South Asian community. The Bay Area native is based in Mumbai, but plans to return to her Californian roots post-pandemic.