Last week, Comcast partnered with We All Grow Latina, the largest network of Latina content creators in the country, to host Hear Us, See Us. A conversation with five trailblazing Latinas in the media to talk about how Latinas are no longer waiting to have their stories be told and ae creating avenues to help shape new storytelling narratives that accurately represent and benefit the entire Latinx community. The panel of powerful Latinas included: Aimee García — Actor, Screenwriter and producer (Lucifer / The George Lopez Show), Juleyka Lantigua Williams — Journalist, entrepreneur and podcast producer, Nydia Simone — Filmaker, founder of Blactina Media, Melissa Barrera — Actor (Vida /  In the Heights), Kase Peña — Writer/Director Trans Los Angeles and Ana Flores — Founder of We All Grow Latinas as moderartor.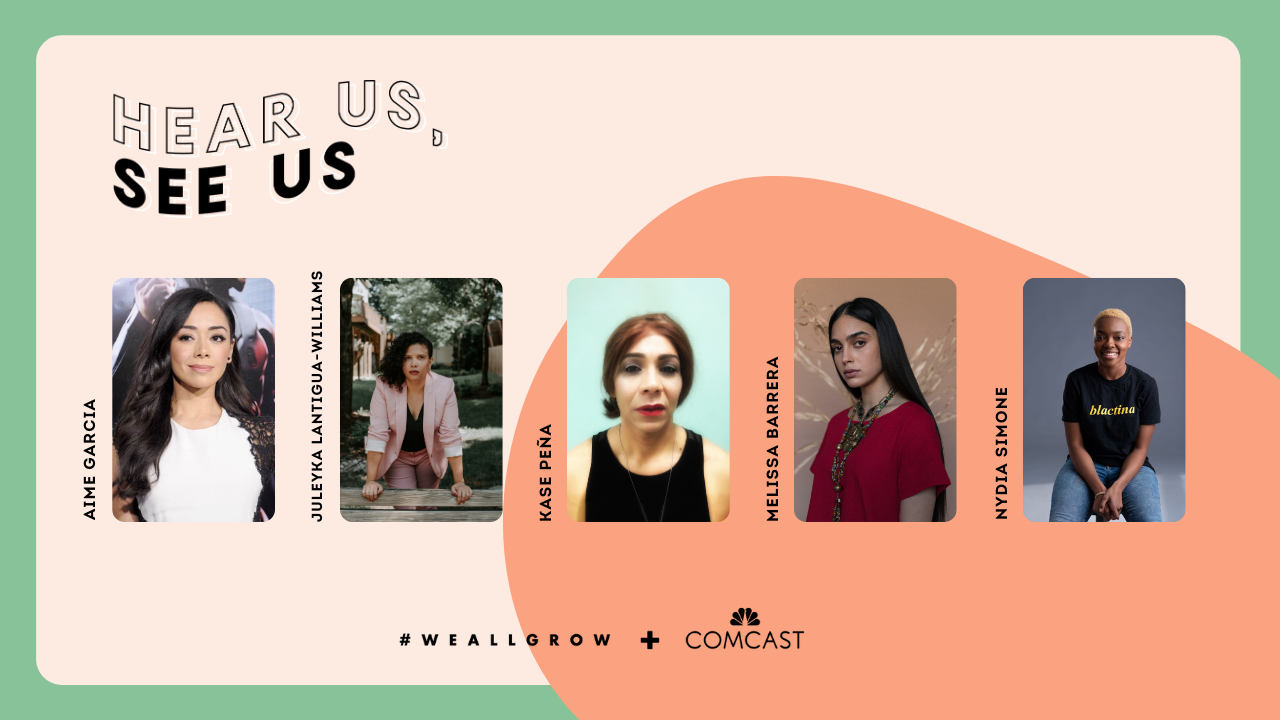 During the virtual event, Marela Ramirez, Multicultural Editorial Video & Entertainment Manager, unveiled the "Hear Us, See Us" specially curated page that lives under Xfinity X1 Latino Hub—available to all Xfinity customers. Marcela created this page with content suggested by the speaks and We All Grow Latina to show how Comcast leverages its platforms to create meaningful experiences for Hispanic audiences. At Comcast, we strive to offer high-quality, specially curated content and entertainment that people value. The Multicultural Editors offer a human touch by personally curating editorial collections and programming for our Latino destination, ensuring that our content reflects the diversity of our communities.
From Xfinity's game-changing X1 entertainment platform, the award-winning bilingual X1 voice remote and award-winning NBC Universal and Telemundo TV shows and movies, Comcast's overall mission to be the #1 destination for Hispanics and other diverse audiences to connect to their community and the moments that matter and is committed to cultivating diversity and inclusion throughout the company and our programming.
Watch Hear Us, See Us here: