Independent small businesses are the backbone of our communities, and right now, more than ever, small businesses are hurting. This is especially true for Black-owned businesses, who have been among the hardest hit by the pandemic, according to a recent study from the National Bureau of Economic Research.
That's why Comcast recently announced the launch of its RISE initiative, which stands for "Representation, Investment, Strength and Empowerment." The first phase of RISE focused on Black-owned small businesses and to date, more than 700 have been selected as recipients. This includes 36 Black-owned small businesses across California, from restaurants and salons to professional services and retail shops.
The recipients will receive consulting, media, and creative production services from Effectv, the advertising sales division of Comcast Cable, or technology upgrades from Comcast Business, based on the specific needs. Four of its recipients include Oakland-based shop Mannequin Madness, San Jose-based jewelry store Forever Diamonds & More, Chef Mimi, and coffee shop Tallio's Coffee in San Francisco.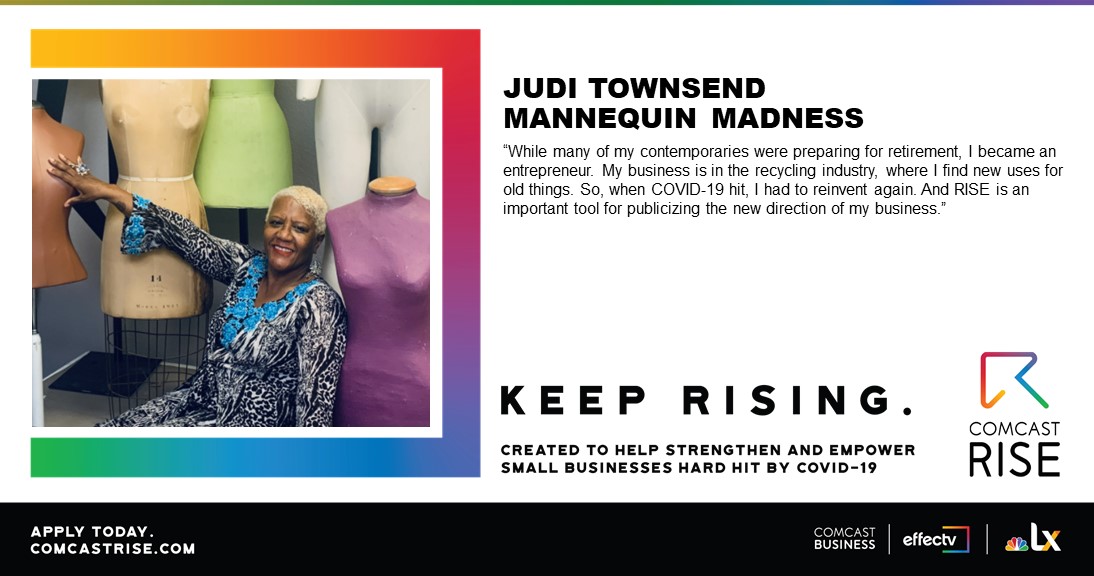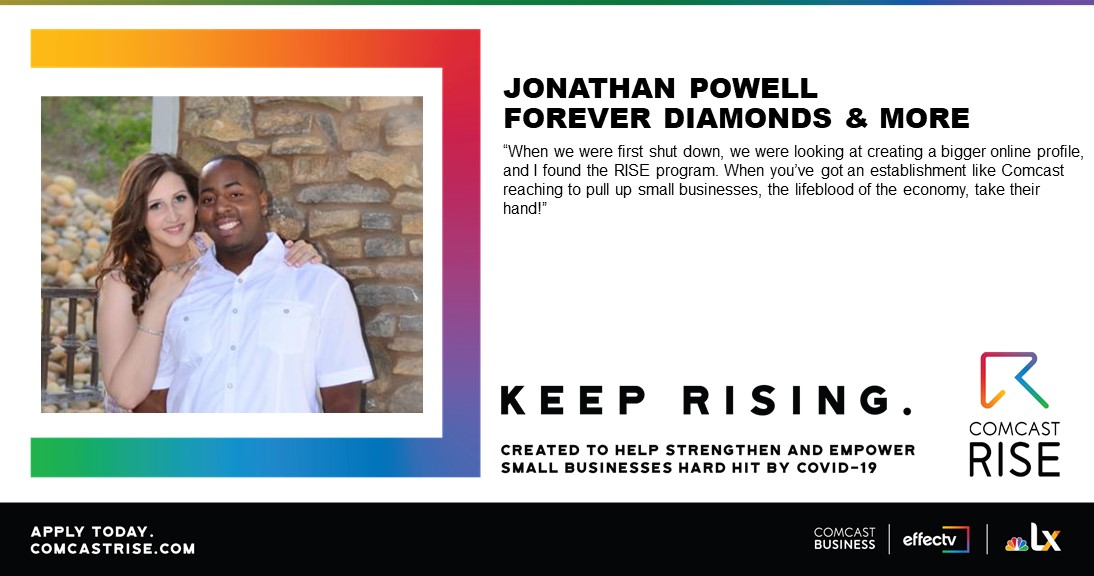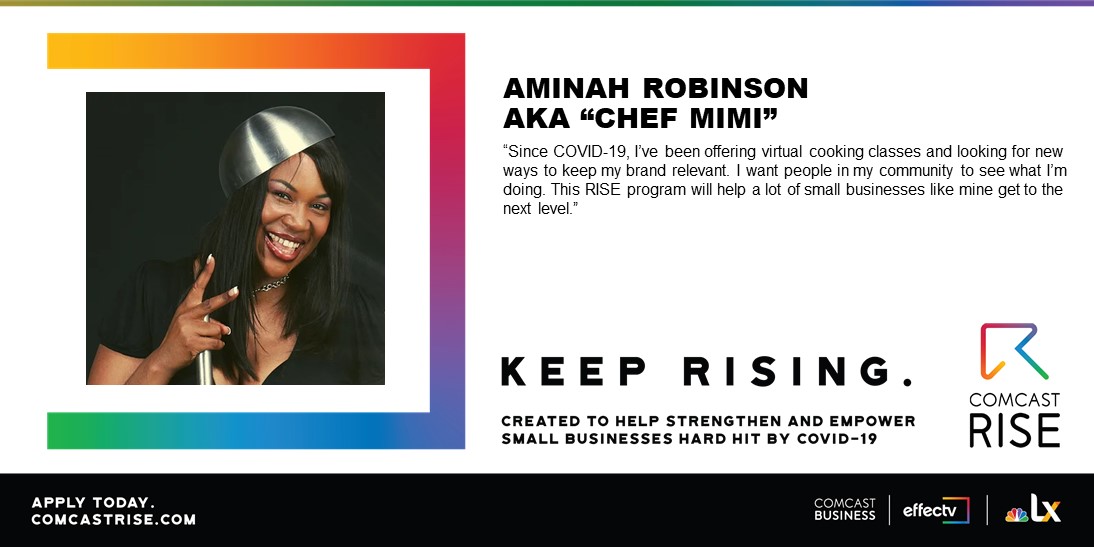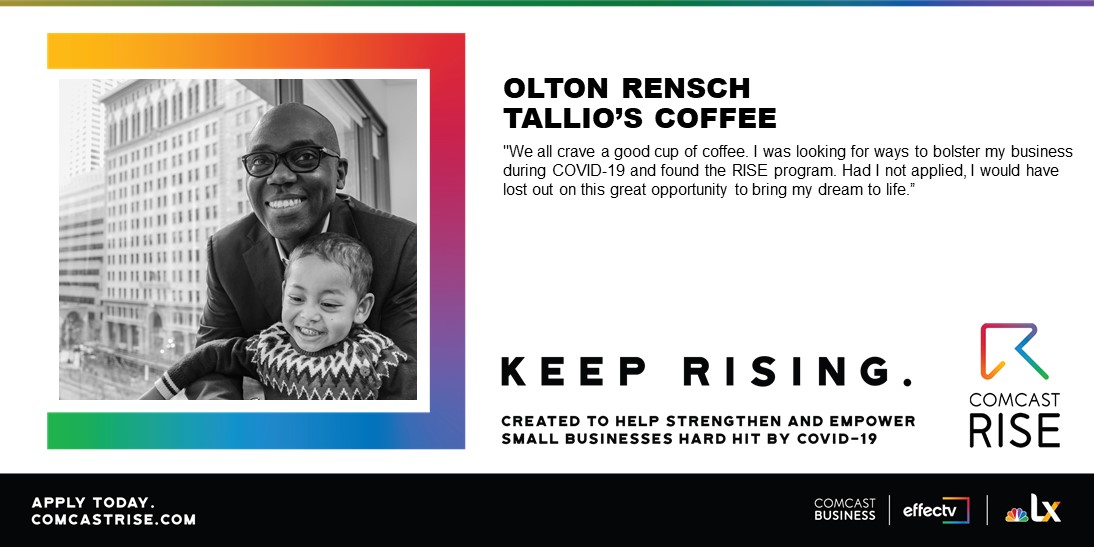 Comcast RISE brings together two of the company's brands —Comcast Business and Effectv, both with expertise in the small business space — to empower business owners with the expertise and resources needed to navigate the economic effects of the pandemic. The Comcast RISE program will roll out in waves. The first phase focused on U.S. Black-owned small businesses. The next phase has opened eligibility so that Black, Indigenous, and People of Color (BIPOC)-owned, small businesses can all apply.
Comcast RISE is part of a larger $100 million Diversity, Equity and Inclusion initiative that Comcast launched this summer. In June, Comcast NBCUniversal announced the development of a comprehensive, multiyear plan to allocate $75 million in cash and $25 million in media over the next three years to fight injustice and inequality against any race, ethnicity, gender identity, sexual orientation or ability.
Comcast is currently accepting RISE program applications now through February 7, 2021. Visit www.ComcastRISE.com to apply, for more information and the latest updates.