On February 27, Oakland was filled with Joy. Joy from children dancing, music playing and everyone celebrating. The Black Joy Parade was back for an in-person event for the first time since 2020 and everyone was making up for lost time.  
The parade marched on with floats, cars and even horses! Comcast employees and members of the Black Employee Network Employee Resource Group joined in on the fun, walking next to Comcast's custom-designed float. Comcast's float was designed to highlight three special individuals: Adamaka Ajaelo, Milan Balinton and LaNiece Jones. Each of them a community leader in their own unique ways and each were there to be showered and celebrated for their longstanding commitments to their communities. 
Balinton, Jones and Ajaelo have been named Comcast's 2022 Icons Among Us. Selected from over 100 nominations and nine finalists, these three join the ranks of Ben McBride, Cathy Adams and Maurice Woods. The Icon winners will receive a $5,000 contribution to a nonprofit of their choice and a surprise personal gift designed specifically for them to honor the impactful work they do.  
Meet our 2022 Icons 
Adamaka Ajaelo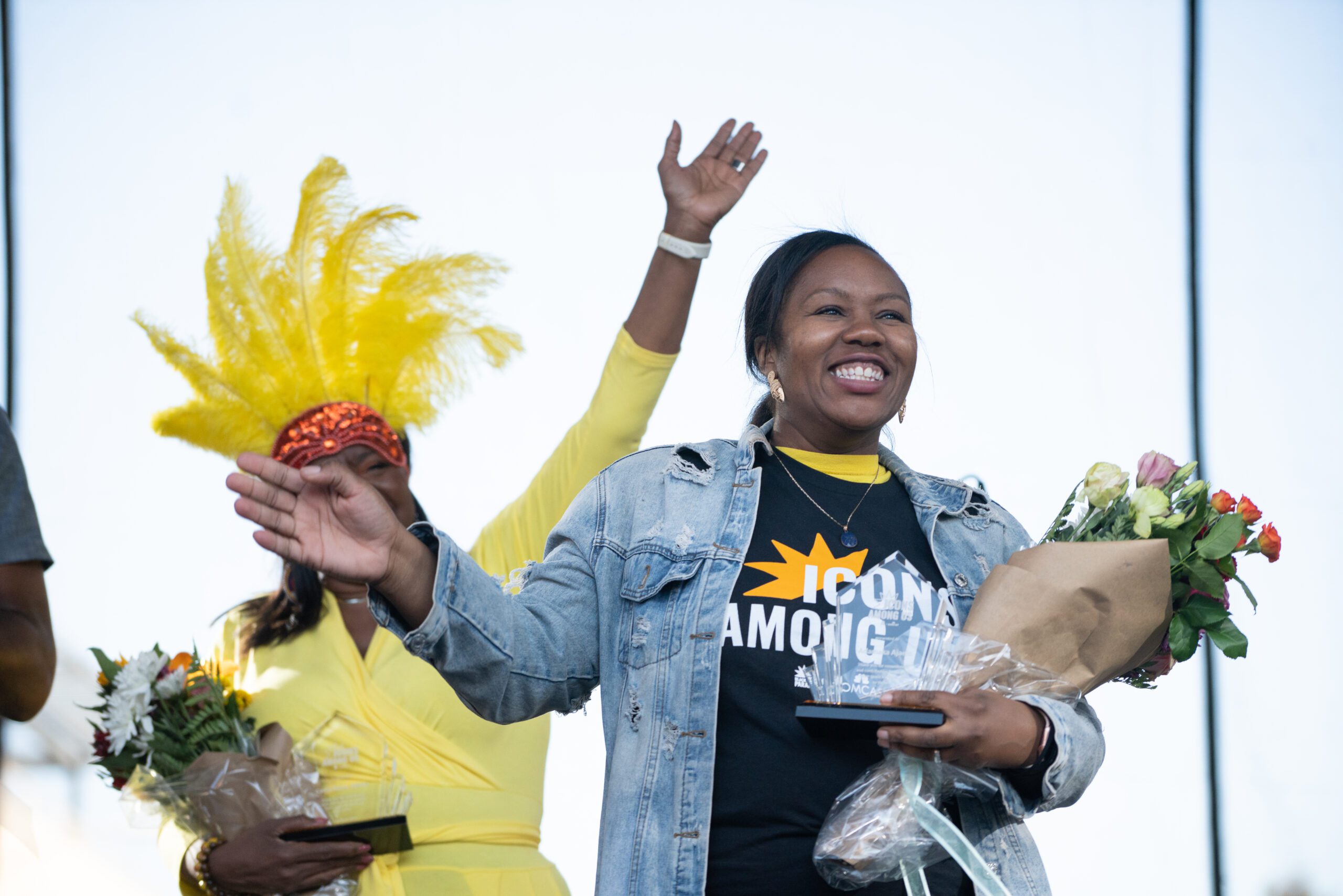 Adamaka Ajaelo is an Oakland native, leader, innovator, and problem solver. She is the Founding Executive Director of Self eSTEM, a non-profit organization dedicated to creating a sustainable supply of underrepresented minority women leaders who are recognized as top talent and innovation in science, 
technology, engineering, and mathematics (STEM). Adamaka's motivation to start her own nonprofit was driven by firsthand experiences of resistance and adversity as she moved through the STEM pipeline from high school to college, and later into her career. She was tired of being the only one that looked like her in the classrooms and the meeting rooms. She believes fighting racial and gender injustices needs a multi-faceted approach, and her fight is within the STEM industry.  
As a Director of Workforce Planning & Analytics at Visa, she provides data and insights to influence global workforce plans and talent development strategies. Adamaka received her B.A. in Mathematics from Occidental College in Los Angeles, CA and her M.B.A. in Finance and Leadership Management from Holy Names University in Oakland, CA.  
LaNiece Jones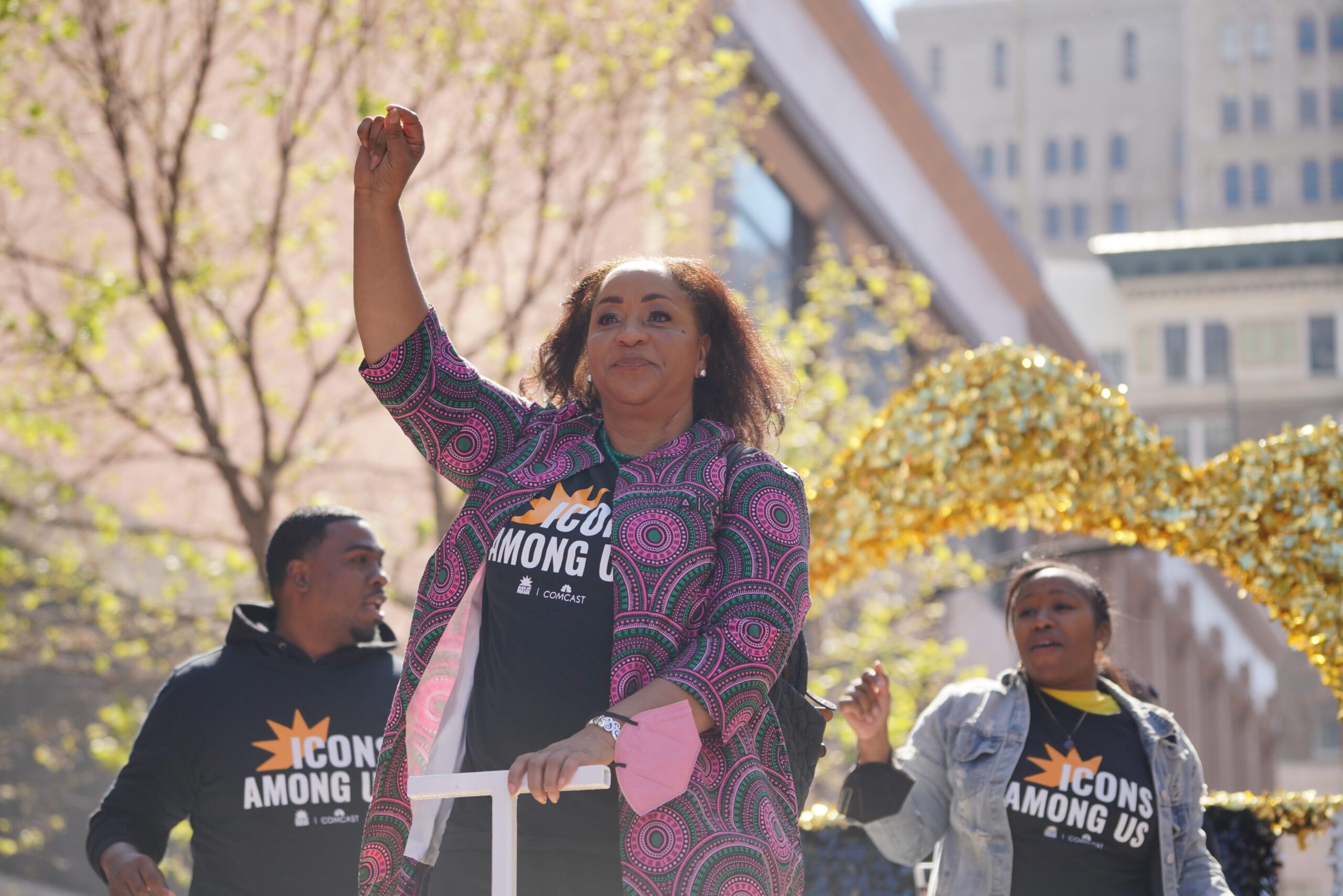 LaNiece spent over 15 years working in corporate sales and marketing roles and in 1991, she founded lajones&associates, a marketing public relations and events firm, which specializes in organizational strategy, electoral campaigns and community organizing. The Oakland native attended Oakland public schools and earned her bachelor's degree from CSU Hayward and master's degree from Pepperdine University in Los Angeles in Social Entrepreneurship & Change. LaNiece is passionate about designing programs, events and initiatives to increase the efficiency and productivity for social business, social enterprises and community organizations. Her particular interest is supporting Black women to be authentic leaders and building coalitions to empower the community at large for economic success. 
LaNiece serves as the Executive Director of Peralta Colleges Foundation where she is charged with raising student scholarship funds for deserving students of Laney College, Merritt College, College of Alameda and Berkeley City College. She is an appointed member on the KQED Community Advisory Panel and a proud member of the Alpha Kappa Alpha Sorority Incorporated, Xi Gamma Omega Chapter (Oakland).  
Milan R. Balinton
Milan R. Balinton is the Executive Director of the African American Community Service Agency (AACSA), an organization dedicated to providing quality educational, cultural, social and recreational programs, services and activities to perpetuate and strengthen African American identity, culture, values, traditions, knowledge and family life. When Milan became the Executive Director of AACSA in 2011, the agency had two employees and barely a budget. Since then, the agency has grown to a 23-employee operation with a projected budget of $2.5 million, adding new staff members during the pandemic when other agencies were shutting down. Today, Milan is broadening his leadership role through participation in several regional committees and task forces, including the Health and Racial Equity Task Force with the City of San Jose; the Faith Based and Community Spaces Task Force representing San Jose District 3; the Silicon Valley Community Foundation Community Advisory Council; and 19, Milan is also part of the Santa Clara County Public Health Department's Covid-19 Community Stakeholders Working Group. 
Under his leadership, the AACSA has received multiple certificates of recognition by California State Assemblymember Ash Kalra along with certificates of Congressional recognition by Congressman Ro Khanna. In 2021, Milan was instrumental in making Juneteenth a county wide paid holiday, a first in the state of California.