Weather and power outages may affect your Xfinity or Comcast Business services in California
Severe weather may affect your services by causing damage to our network or power outages, including a Public Safety Power Shutoff ("PSPS") initiated by the electric company to reduce the likelihood that its facilities will ignite a wildfire. Power outages may affect your services because Comcast's network requires commercial power to operate. However, if there is a disruption to your Comcast service, we will work around the clock and use all of our resources to restore services as quickly and as safely as possible.
One way we attempt to minimize the impact to our customers is through proper planning, and we work in advance to prepare for these major weather events whenever we can. We deploy larger crews, bring in generators, and take other steps to ensure our systems, networks and operations centers are resilient.
For more details on how your services could be impacted during a storm or severe weather and some helpful resources, please visit our PSPS Preparedness, Xfinity Storm Ready and Comcast Business Storm Ready websites.
To determine if your services may be impacted during a PSPS or other emergency, visit our Network Impact Map.
Why do I have power but no Xfinity service?
Helpful Tips & Safety Precautions to Prepare for Severe Weather or other Emergencies
At Comcast, we want to ensure we equip you with the most up to date information to keep you connected to what matters most. To prepare for severe weather or other emergencies, we recommend taking a few easy steps to help you stay connected.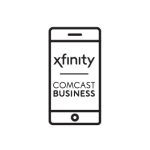 Get updates on outages, report service interruptions, and see when your service is expected to be restored.
With access to an Internet connection, you can view live TV, get weather updates, and download shows and movies beforehand to watch offline in case you lose power.
In areas that have not lost commercial power, Xfinity Internet customers can access millions of Xfinity WiFi hotspots available nationwide.
Follow @ComcastCA on Twitter
We will provide you with up-to-date information on outages, and provide assistance with your account.
Additional Helpful Tips & Safety Precatuions
Plug TV's, modems, and cable boxes into a surge protector to prevent damage.
Keep your phone charged and easily accessible.
Customers should always stay clear of downed power and cable lines in the interest of safety.
Make sure emergency phone numbers and emails are programmed in your phone. 
Once service is restored, you may want to restart your devices.
Emergency management procedures dictate that electricity must be restored first and Comcast must receive clearance that it is safe for our crews to begin any restoration work. Should customers experience a loss of service due to a power outage, local power must first be restored before Xfinity video, phone or internet services can begin working again.
If customers have electricity but not Xfinity services, Comcast recommends that customers restart or reset devices, including wireless gateways, modems, routers, & cable boxes.
In some cases, customers may have power back but not their Xfinity Services because commercial power has not been restored to our network in that area.
Sign Up to Receive Text Alerts
Log on to your account online and make sure your contact information is up to date. Please provide us with your mobile number so we can send you text alerts before there is an outage and afterward when your services are restored.
Download or Login to the Xfinity or Comcast Business App
We strongly encourage customers to sign up for the Xfinity and Comcast Business apps, because Comcast uses those platforms to communicate key information directly to customers. Download the apps and log on to be sure your contact information is up to date. These apps are helpful sources of information for all customers.
What are Utility Easements?
Utility Easements are one of the most common types of easements for private property, which generally allow public utility and communications companies access to the property for the purpose of installing, repairing and maintaining equipment. Such equipment includes: electric, communications, water, and sewer lines. Easements exist because it's significantly more efficient and less disruptive for utility and communications companies to run lines in straight lines through neighborhoods rather than around individual parcels of land.
When services are down, you may notice Comcast trucks in your neighborhood. Our teams will work to restore services to get everyone back online as quickly as possible. 
Our team will always provide company identification when making contact with you to ensure your safety before accessing our equipment.
In the event we are unable to reach you, we will still need to access the utility easement located in your backyard or sometimes even a neighbor's to make necessary repairs to restore services for the neighborhood.
WE RECOGNIZE THAT YOU MAY NOT BE A COMCAST CUSTOMER, PLEASE KNOW THAT OUR TEAMS ARE HERE TO HELP. YOUR NEIGHBORS AND COMMUNITY WILL THANK YOU. LET'S WORK TOGETHER TO KEEP EVERYONE CONNECTED!