By day, Impact HUB in Oakland serves as a co-op made up of start-ups, small businesses trying to grow; grinding away each day. By night, and on this night, more than 200 people flooded the wood flooring that would normally be the source of creaks and moans emanating from the floor boards. But on this night, there were so many footsteps and chatter about the storytellers, that the habitually creaky wooden floors were silenced. Hundreds gathered to hear an array of storytellers share and perform.  Under the name of "Hella Asian," the event served as a safe space to explore culture, representation or mis-representation, and one crucial question gave way to itself, "What the hell is Asian anyway?"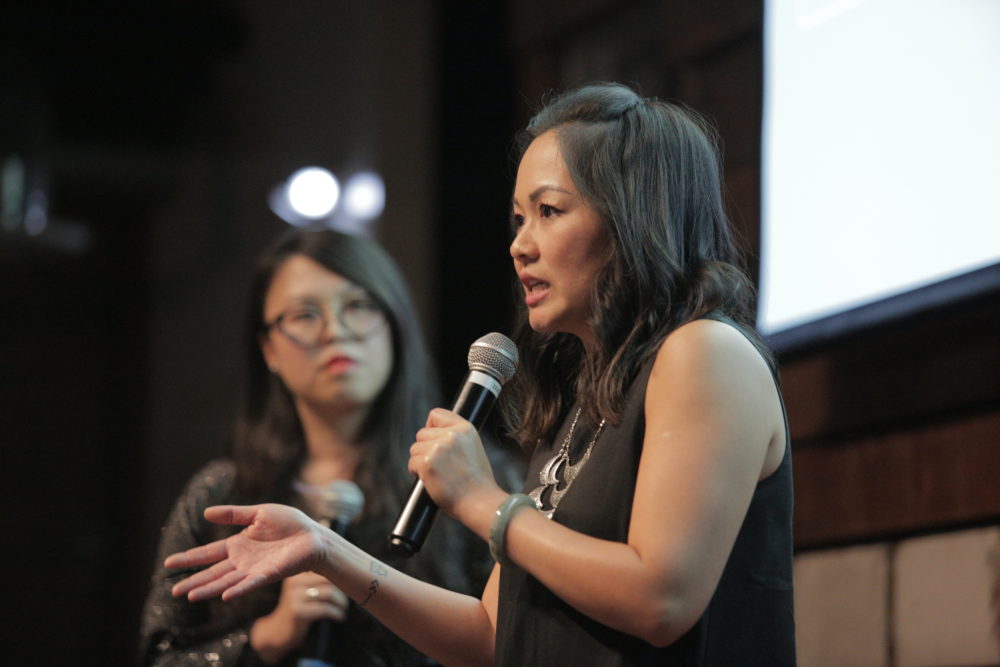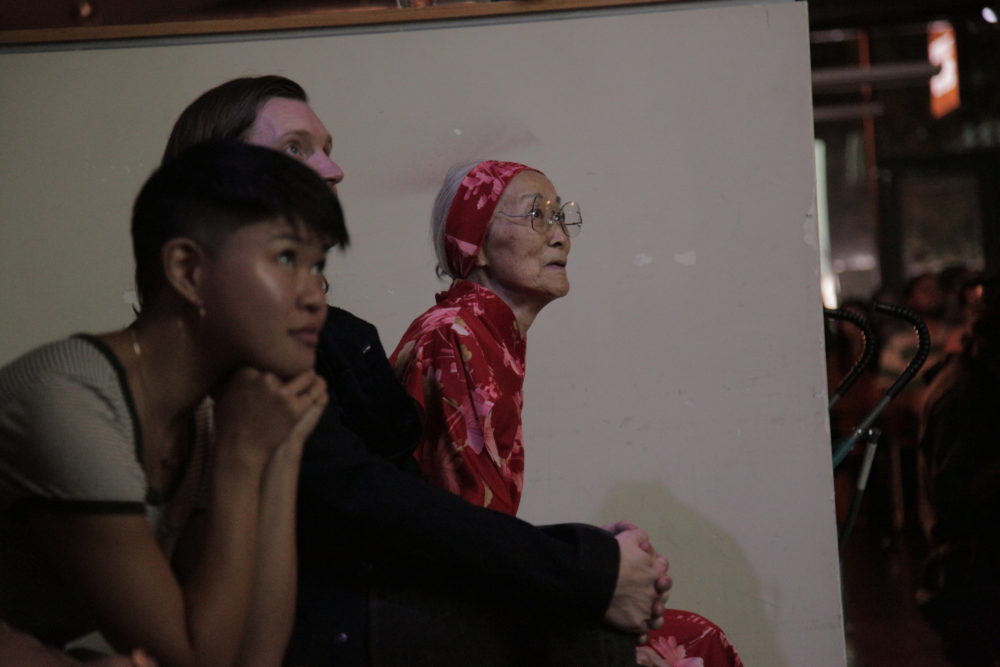 The second annual Hella Asian event, hosted by the Asian American Journalist Association — Bay Area's chapter and sponsored by Comcast NBCUniversal, not only served as a haven for artists to expose their stories, the event raised $10,000 dollars that will help support the educational and professional development of Asian American and Pacific Islander students and journalists.
ICYMI, here's what happened:
"My favorite part of tonight's event is that I felt like they actively sought out diverse voices within the Asian American and Pacific Islander communities. There were people that represent the entire spectrum, including the Pacific Islander community," said Akira Olivia Kumamoto, attendee.
"I really liked how uncomfortable I was made at certain points. I was inspired a lot and asked a lot of difficult questions in terms of, 'What do I see as allies?' and 'Who am I an ally of?'," said Hao Guo, attendee.
"We moved to America three years ago and I was looking for a space where I could belong… for the first time I felt I belonged somewhere. It brought America closer to me. I loved the poetry, the bit about Indian food and the combination of cultures. People talking about how they weren't from one place; they were a little bit of this and a little bit of that," said Anahita Mukherji, attendee.
Comcast is proud to support the various API communities through various partnerships and initiatives. To see some of the work we've done, check out our multi-year sponsorship to the San Francisco Chinese Chamber of Commerce for the Chinese New Year Festival and Parade as an example. Xfinity also carries hundreds of thousands of hours of international programing available on X1 and through xfinity.com/asianamerican.