Despite the proximity between San Francisco and Richmond, CA most of the Richmond High School's marching band students had never traveled to the city before February 19. The San Francisco Chinese New Year Parade gave them a reason to visit the iconic nearby city.  
"Being at the parade with my students after two years of not being able to participate in large festivities was surreal," said Andrew Wilke who is in his eighth year of teaching band at the school at Richmond High School. What began as a handful of students wanting to start a marching band has now grown into four school bands and a music class: the beginning band, the concert band, the jazz band and the marching band. With the newest addition being a music production class, also taught by Wilke. 
When professor Wilke, a trumpet player and keyboardist, first started back in 2014, a group of students approached him about their interest in learning to play the accordion. Wilke quickly realized that the accordion is a very popular instrument in the Latino culture and with a school population of 89% Latino students, Wilke wanted to find a way to connect to his classroom through music. 
Quickly, they created their own culture within the walls of their school, "It's always been a family, but it's become a much bigger community. And this building, it's a safe place for a lot of these kids," says Wilke. 
Creating a safe and comfortable space for the students has not come easy for the teachers at Richmond High. With Covid and students transitioning to distant learning plus the added pressure of getting sick, students no longer had a place or an influential person to turn to, but now that cases had settled and things are slowly returning to normal, Wilke is determined to bring back the band even better than ever.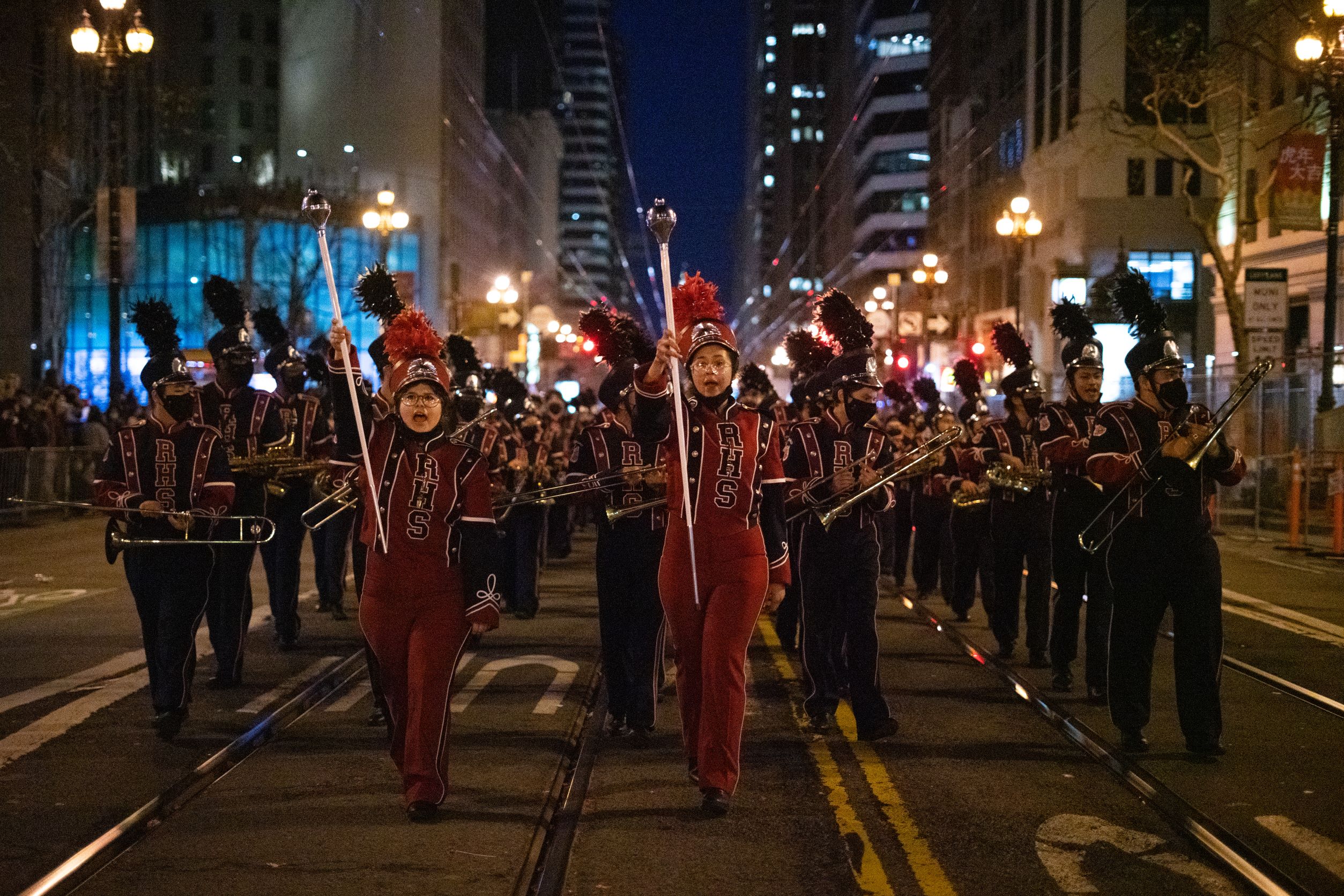 He saw an opportunity to provide his students with a cultural experience that doesn't come to everyone, performing at the San Francisco Chinese New Year Festival and Parade! This event is the largest celebration of its kind in the world, attracting over three million spectators and television viewers throughout the U.S., Canada, and Asia. 
Richmond High School was selected to be a part of the Comcast float contingency for this year's parade, which was held in-person after a hiatus due to Covid-19. The students marched in the parade with Comcast's specially designed float and Comcast employees. 
Comcast is a longstanding partner of the San Francisco Chinese Chamber of Commerce, who has hosted the parade since 1958. From the Miss Chinatown USA pageant to the Chinese Chamber Basketball Jamboree and multiple events in between. Comcast is proud to sponsor the festivities and celebrate alongside the community.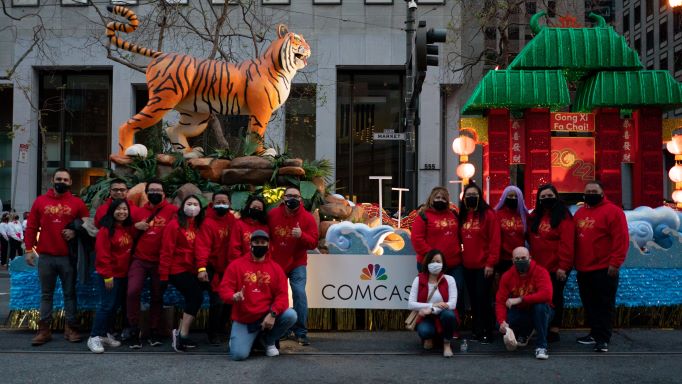 During the parade, the marching band was led by senior and drum major, Evany Cruz. Cruz has been a member of the band for all four of her years at Richmond High "Some people didn't have high hopes for us when we first started. So, to be able to go to a prestigious event like the San Francisco Chinese New Year Parade and represent our school, gives us the recognition we deserve. It's a big honor." 
As for Wilke, the honor is all his, "I get the privilege and the honor of working with them and share our love for music for four years while guiding them through this stage in their life. And I mean, it's amazing."