Yesterday, Comcast announced a $100,000 donation to five Community Colleges in California's Central Valley to support the next generation of students eager to pursue careers in Science, Technology, Engineering, Arts and Mathematics (STEAM). The five colleges, which will receive $20k each, include Fresno City College, Clovis Community College, Madera College, Reedley College and College of the Sequoias. The institutions selected span four counties in the Central Valley and are home to primarily income constrained student populations with many first-generation students.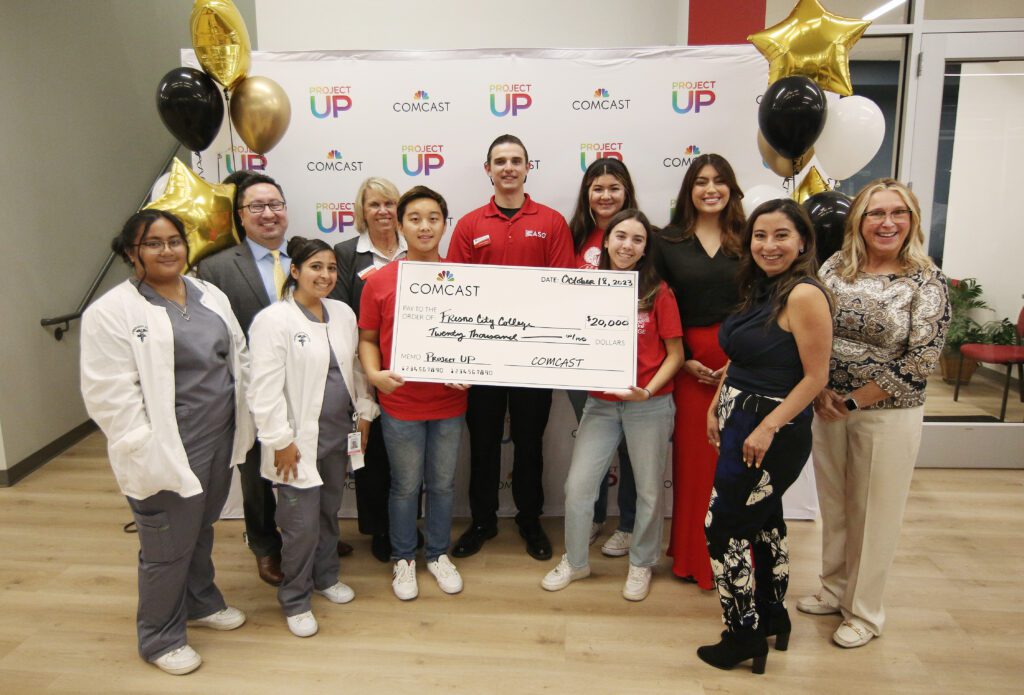 "This scholarship donation from Comcast will help so many students from communities throughout the Central Valley who will go on to accomplish amazing things," said David Tashjian, Regional Senior Vice President of Comcast California. "As someone who doesn't have a traditional college education— and took a unique path to achieve success in business and life —I'm proud to work at a company that understands the importance of investing in our communities in a variety of different ways. It's no longer a one-size-fits-all-journey. We need to think creatively, adapt and apply innovation. Our hope at Comcast is that these community college scholarships will do just that — meet these students where they are and support their future learning, growth and advancement in whatever way serves them best."
This scholarship announcement is part of Comcast's larger digital equity efforts in the Central Valley where the organization has invested millions in expanding its network and creating new "Lift Zones," which provide free WiFi access, powered by a Comcast Business solution, to help connect youth and their families, seniors, and community members to the Internet so they can fully participate in educational opportunities and the digital economy. So far, Comcast has now established nearly 20 Lift Zones throughout the South Central Valley—and a total of more than 150 Lift Zones throughout its California footprint.
"We are grateful for Comcast's outstanding gesture of philanthropy here in the Central Valley and delighted to accept these scholarship funds that will go to better the lives of our students," said Fresno City College President Dr. Robert Pimentel. "Comcast's dedication to our students success is mirrored through its outstanding community efforts and we applaud the company's commitment to supporting dreams and giving students the extra assistance and resources needed to advance them in finding a rewarding career."
"It is the generosity and commitment of community partners like Comcast that assist our students and families in developing robust educational opportunities and providing the resources for our students to thrive and succeed," said Madera College President Dr. Ángel Reyna. "Partnerships like these, where our students are given extra assistance toward their education success, as well as the opportunity to participate in the growing digital economy, enable our entire community to prosper."
"Comcast's generous scholarship donation will provide a pathway for students in our communities to transform their lives through higher education, and that is definitely something to celebrate," said Clovis Community College President Dr. Kim Armstrong. "Organizations like Comcast help encourage everyone in our community to continue to support our students and help them meet the challenges they face head on so they can graduate and succeed."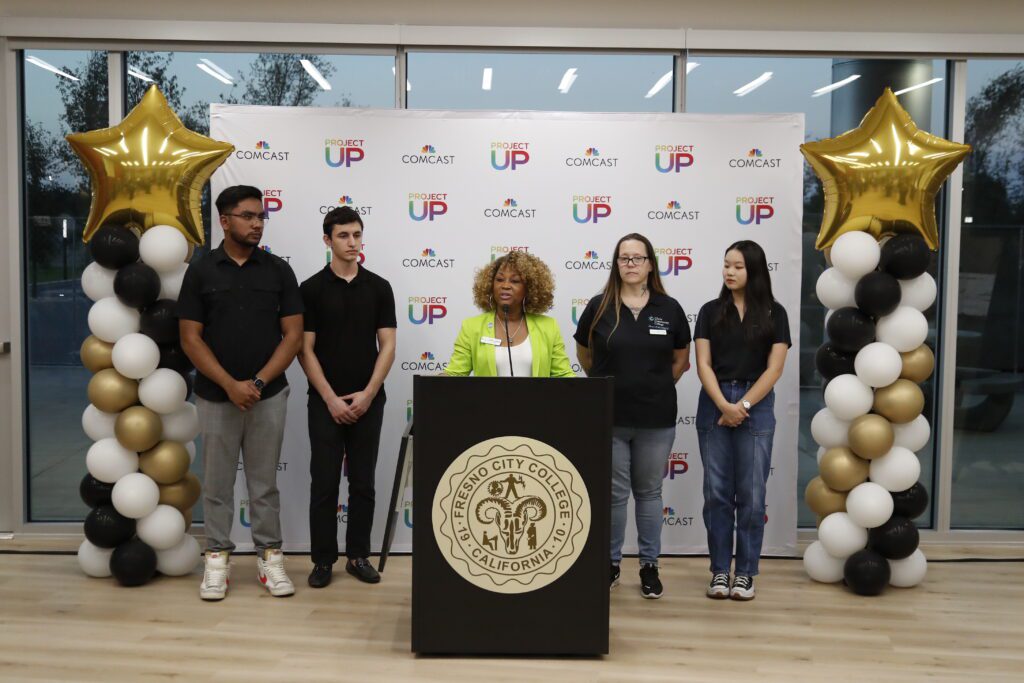 "Today's significant investment from Comcast will help expand our workforce development initiatives in the future and further proves the company's commitment to the Central Valley, which is sometimes overlooked when it comes to the success of our students," said Reedley College President Dr. Jerry Buckley. "This scholarship donation will help increase access to students looking to enter the tech industry and creates a pipeline for future leaders and entrepreneurs who otherwise would not have been able to participate in the industry."
"Investments like these in our youth and the larger community are meaningful as they will have lasting impacts on building a highly skilled and diverse talent pipeline here in the Central Valley," said College of the Sequoias President Dr. Brent Calvin. "Comcast's scholarship donation will directly support the next generation of leaders that will have the tools and resources needed to tackle the issues the Central Valley will face head on in the future."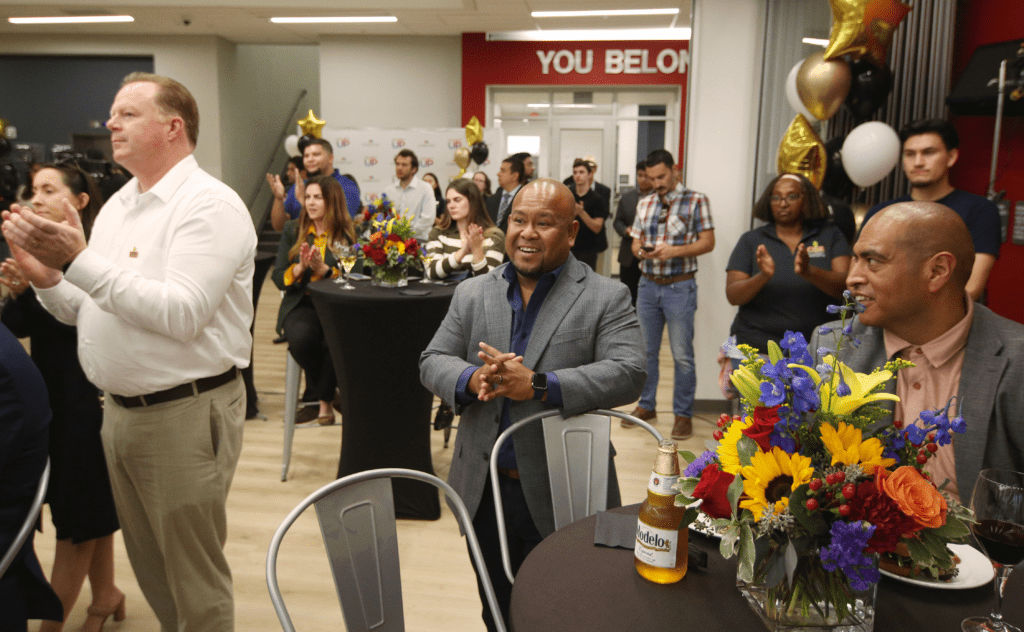 The scholarship reception was held at Fresno City College and included Chancellor Dr. Carole Goldsmith, presidents from the five area community colleges, along with business and communities leaders from the region.
This scholarship donation is part of Comcast's Project UP initiative, which is the company's $1 billion commitment to reach 50 million people over the next 10 years with the tools, resources, and skills needed to succeed in a digital world. For more information about Comcast's Project UP initiative, please visit: https://corporate.comcast.com/impact/project-up