After school today, students, elected leaders and community members gathered outside the Biola Community Services District to celebrate together. They've been brought together by an exciting announcement that Comcast invested $1 million to bring high speed broadband services to their home of Biola, CA a rural community in Fresno County.  
"The need for fast, secure internet service has never been greater than it is today, and I'm glad to see Comcast continue to invest in rural areas such as Biola to help our underserved communities," said California State Assemblymember Dr. Joaquin Arambula, who attended the event. "Bold investments like these from Comcast have a significant impact. Helping families gain affordable and reliable internet access opens numerous areas of opportunity, maximizes potential, and creates lasting change."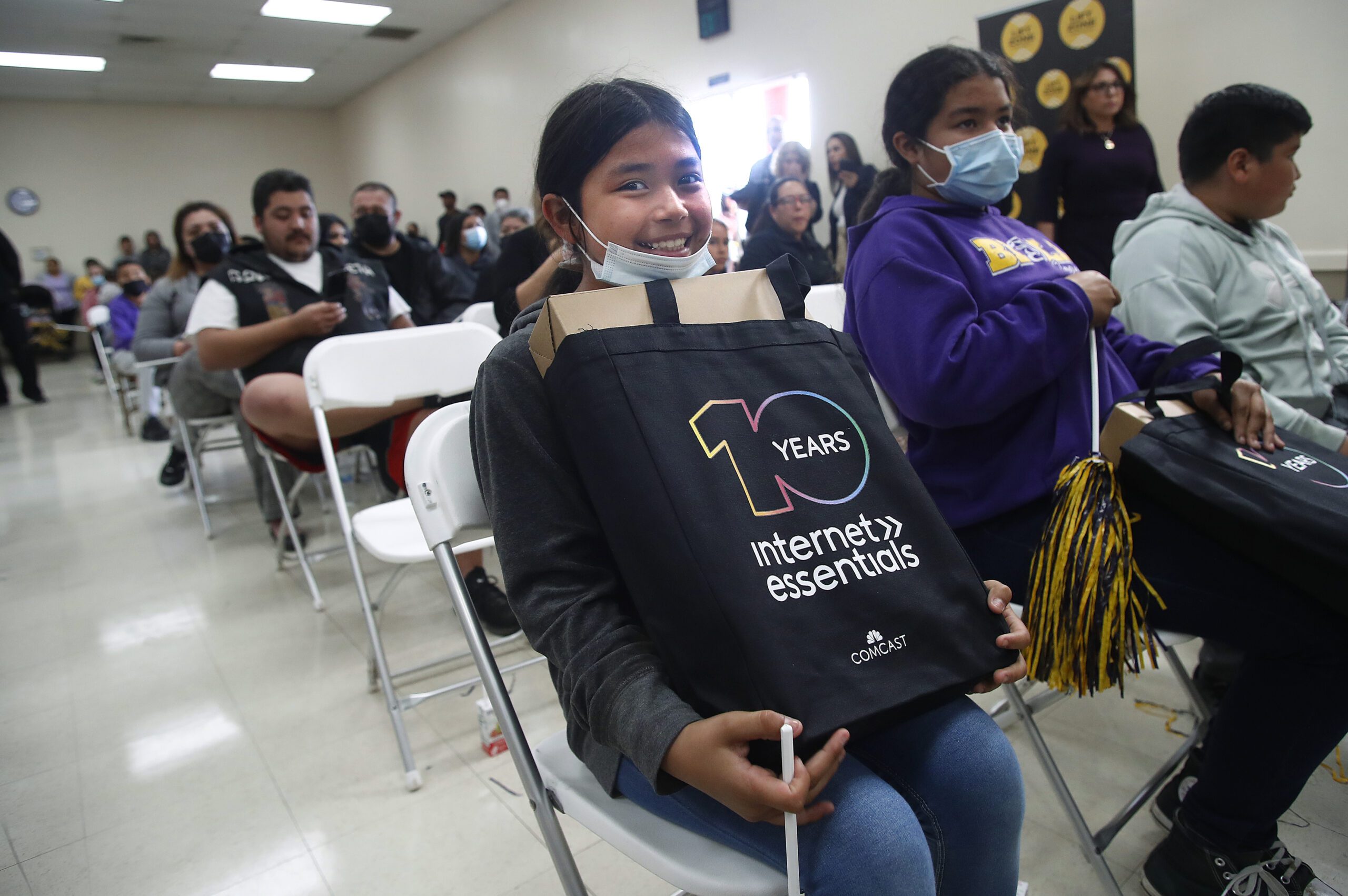 In addition to the new services, Comcast also donated 250 Dell laptops to students and families in the region. To help keep these families connected at all times, Comcast has opened three new Lift Zones in the Central Valley region. These new WiFi-connected community centers will be at the Biola Community Services District and two at Reading & Beyond located in Southeast Fresno. Each location will provide free WiFi access to students, families, seniors, and community members. 
Comcast is also proud to support the work of two local organizations, Fresno State Parent University and Reading & Beyond. Fresno State Parent University received $77,000 to help residents with digital literacy training and work readiness skills and an additional $25,000 went to Reading & Beyond to provide digital literacy training to students, families, seniors, and community members, totaling $102,000 to enhance digital literacy in Fresno County. 
"Our world has become even more dependent on the internet to learn, teach, work, find healthcare services and so many other aspects of daily life. Comcast's new high-speed internet services, combined with these sizable financial contributions to our community, will help so many individuals, families and businesses in our region. I'm thankful to everyone who worked so hard to make it a reality," said Fresno County Supervisor Brian Pacheco. 
Biola residential customers will now have access to all Xfinity services, including Internet Essentials, which provides high speed Internet at home for $9.95 per month (plus tax) for qualified families/individuals. Businesses in the area also will now be able to get the full suite of Comcast Business products and services.