Last week, the Bay Area small business community gathered at KQED Headquarters to celebrate List Makers from the San Francisco Business Times who are actively contributing to the reinvigoration of the Bay Area economy.

Over 100 guests enjoyed a rooftop reception with a sunset view and a panel discussion featuring successful diverse business founders and owners. The panel included Richard Fuentes, Co-Owner of Port Bar & Fluid510 Night Club; Aminah "Chef Mimi" Robinson Briscoe, Founder of Chef Mimi LLC; Dr. Chris Wachira, Founder & CEO of Wachira Group; and Emily Winston, CEO of Boichik Bagels.

For Dr. Chris Wachira, technology and a tight-knit team helped her business navigate the pandemic. "We enjoyed the global reach of technology, and the one thing that helped was my incredible team. They embraced this company. They are the hardest, most giving, loyal set of people."
Richard Fuentes and Emily Winston described moments of how their communities supported them as they started their businesses, and Aminah "Chef Mimi" Robinson Briscoe shared words of encouragement. "You have to know what you want. You have to be able to fall forward and learn."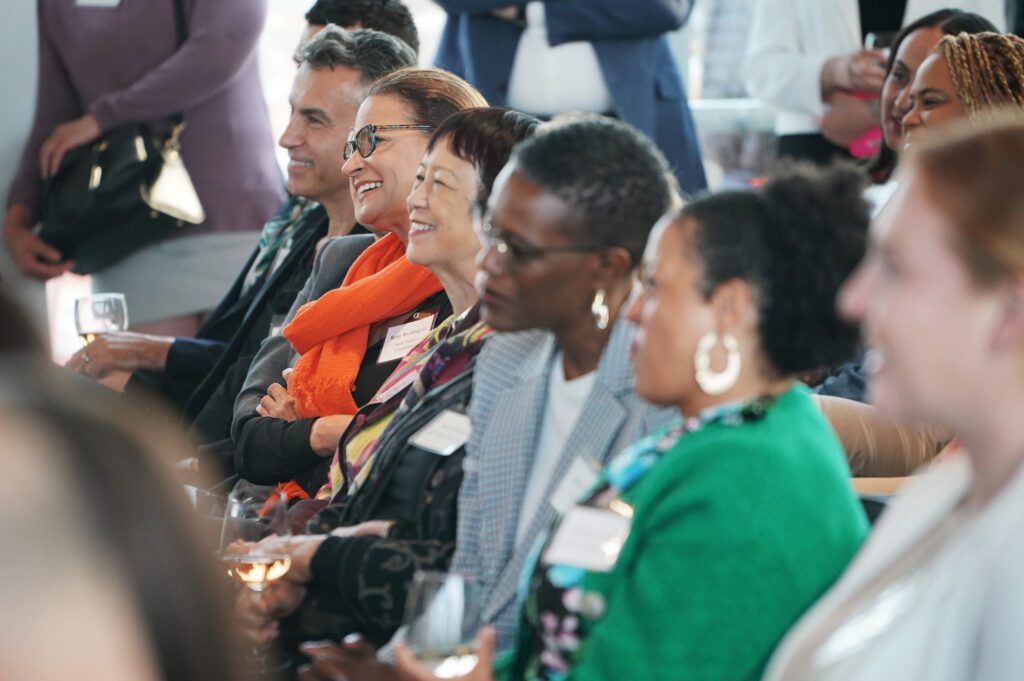 Lastly, Comcast California made a $25,000 donation to the Oakland Metro Chamber of Commerce to support their great work in supporting small BIPOC businesses and the Oakland community.
Thank you to everyone that joined us for an inspiring evening to honor resiliency, diversity, and the enormous impact small business owners have on their communities and the economy. We can't wait to see what these Bay Area Founders and Business owners do next!