In celebration of Asian American and Pacific Islander Heritage Month, we want to highlight two California–based AAPI and women-owned owned small businesses that are working hard to stay afloat and thrive. These women want to continue serving their customers and fulfilling their passions despite the current circumstances they applied for the Comcast RISE program.
Independent small businesses are the backbone of our communities and our economy. But during the pandemic, small businesses owned by people of color (POC) and women were some of the hardest hit. Comcast RISE – a multi-faceted program offering grants, marketing services, and technology upgrades – was created to invest in the success of these critical businesses.
Comcast RISE which stands for "Representation, Investment, Strength and Empowerment" is part of a larger $100 million Diversity, Equity and Inclusion initiative that Comcast launched in June of 2020. 
The businesses behind the great women: 
Linda Boutique
When Selena Lee bought Evergreen Star of America in 2008 and renamed it Linda Boutique, the Bay Area jewelry store initially sold 14K gold jewelry. However, once Selena noticed that her customer base could no longer afford the items that she was selling due to the national financial crisis, she pivoted to selling a more affordable type of jewelry – authentic jade.
While business has been steady since then, Linda Boutique was one of many small businesses hit by the pandemic. With the business located in Chinatown, a majority of the store's customers were tourists stopping in to explore. With travel bans in place, and fewer tourists stopping in, Selena had to get creative.
She set up a TikTok account for the store, and built her following up to nearly 7,000 followers as of today. The account has helped Selena hone in on an audience that is interested in authentic jade and jewelry stores in her area.
And while the account has been helpful, when Selena heard about the Comcast RISE program, she knew she had to apply. She received a TV spot from the program, which will help her reach new audiences and raise awareness for her jade pieces.
"Comcast is a household name, so I know that this program will help raise awareness to audiences that I haven't been able to reach previously," said Selena.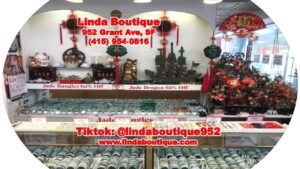 City Pulse Acupuncture
City Pulse Acupuncture is an integrative acupuncture clinic in Oakland, CA that specializes in women's health and fertility. Owner and licensed acupuncturist Rachel Hemphill opened her business 10 years ago after working at various acupuncture locations. Rachel has long been interested in Chinese medicine, having grown up around her grandmother, who exposed her to traditional methods of Chinese medicine and how it is used to help others.
Rachel's acupuncture clinic specializes in fertility, pregnancy, postnatal care and IVF, and attracts both local and international patients seeking her services. The clinic was thriving until COVID-19 hit – Rachel had to close her business for six weeks, and even after reopening, had to follow certain health restrictions. It was a difficult time, especially with health concerns around pregnant patients.
As Rachel was dealing with these new challenges, she decided to apply to the Comcast RISE program after seeing an advertisement for it in a newsletter. Although she didn't expect it, Rachel was a RISE recipient. She received a $10,000 grant to help her business stay strong during COVID-19, and she put it to good use when the COVID Omicron variant hit.
Rachel is grateful for the grant and is excited about the future. She hopes to eventually hire other acupuncturists and expand her business to reach more women, especially as IVF increases in popularity. The Comcast RISE support will allow Rachel to continue moving toward these goals.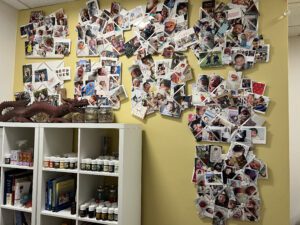 If your business qualifies, you will have the opportunity to apply for free marketing consultations, media placements, commercial creative production services, or technology services from Effectv and Comcast Business.
Recipients are selected on a quarterly basis. To apply to the current round that closes on June 17, visit comcastrise.com.
Visit the California RISE Map and Directory to find a RISE business near you.