To honor Dr. Martin Luther King Jr.'s work and legacy, Comcast California supported local events that help build up the communities in which we live and work.  
The United Way of Monterey County (UWMC) hosted an event at the Santa Rita Little Bear Creek Preschool in Salinas, CA. UWMC staff, as well as sponsors, which included Comcast, came together to beautify the preschool's learning and play facilities. 
Their site reads, "United Way fights for the financial stability of families in Monterey County. Our focus is on Early Care and Education, Affordable Housing, and Asset Building — the building blocks for a good quality of life."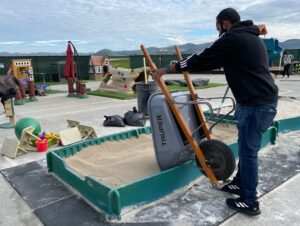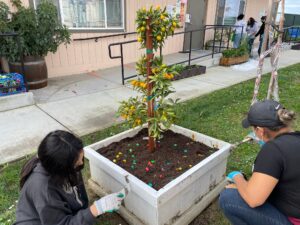 Comcast was also a sponsor of The African American Community Service Agency's 42nd Annual Dr. Martin Luther King Jr. Luncheon. This event was held virtually and featured host Marcus Washington of NBC Bay Area, keynote speaker, Rev. Dr. William J. Barber II and a fireside chat with Judge Ladoris Hazzard Cardell.  
Thank you to our 42nd Annual MLK Luncheon general sponsors! #AACSAMLK @comcast@UnionBank@BellarminePrep @sjwaterco pic.twitter.com/ZmXxc7tc8C

— AACSA (@SJAACSA) January 17, 2022
The African American Community Services Agency "is one of the only African American cultural centers in the Silicon Valley. Our mission: providing quality educational, cultural, social and recreational programs, services and activities in order to perpetuate and strengthen African American identity, culture, values, traditions, knowledge and family life, is at the heart of all programs." 
Comcast is proud to be a partner and supporter of these organizations and others that continue to uphold the values and principles that Dr. Martin Luther King Jr. inspired.